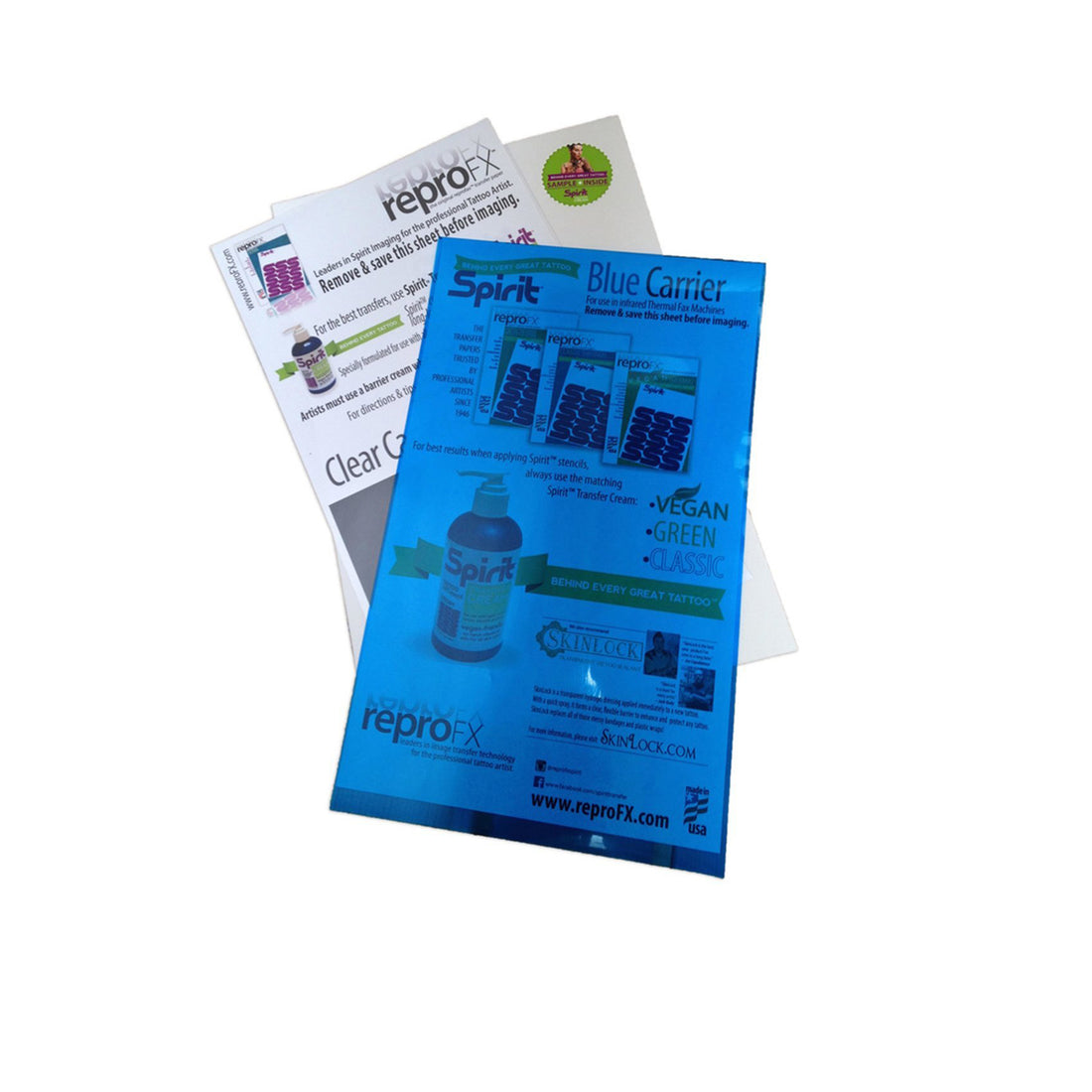 Our Spirit Carriers are certified vegan and have been developed to improve the quality of "burns" on thermal style transfer machines by evenly spreading thermal energy over the entire Spirit Thermal Transfer Paper. Many old machines- like the 3M Secretary- develop hotspots as they get older; our Carriers have been proven to reduce over- and underexposure on these machines, allowing tattoo artists to get even and clear stencils every time.


Always use a Spirit Carrier on thermal machines.
Carriers are NOT recommended for use with Panenka Machines

Also available in an Extra-Long, 28 inch, size for use with Spirit® Classic Thermal Roll!