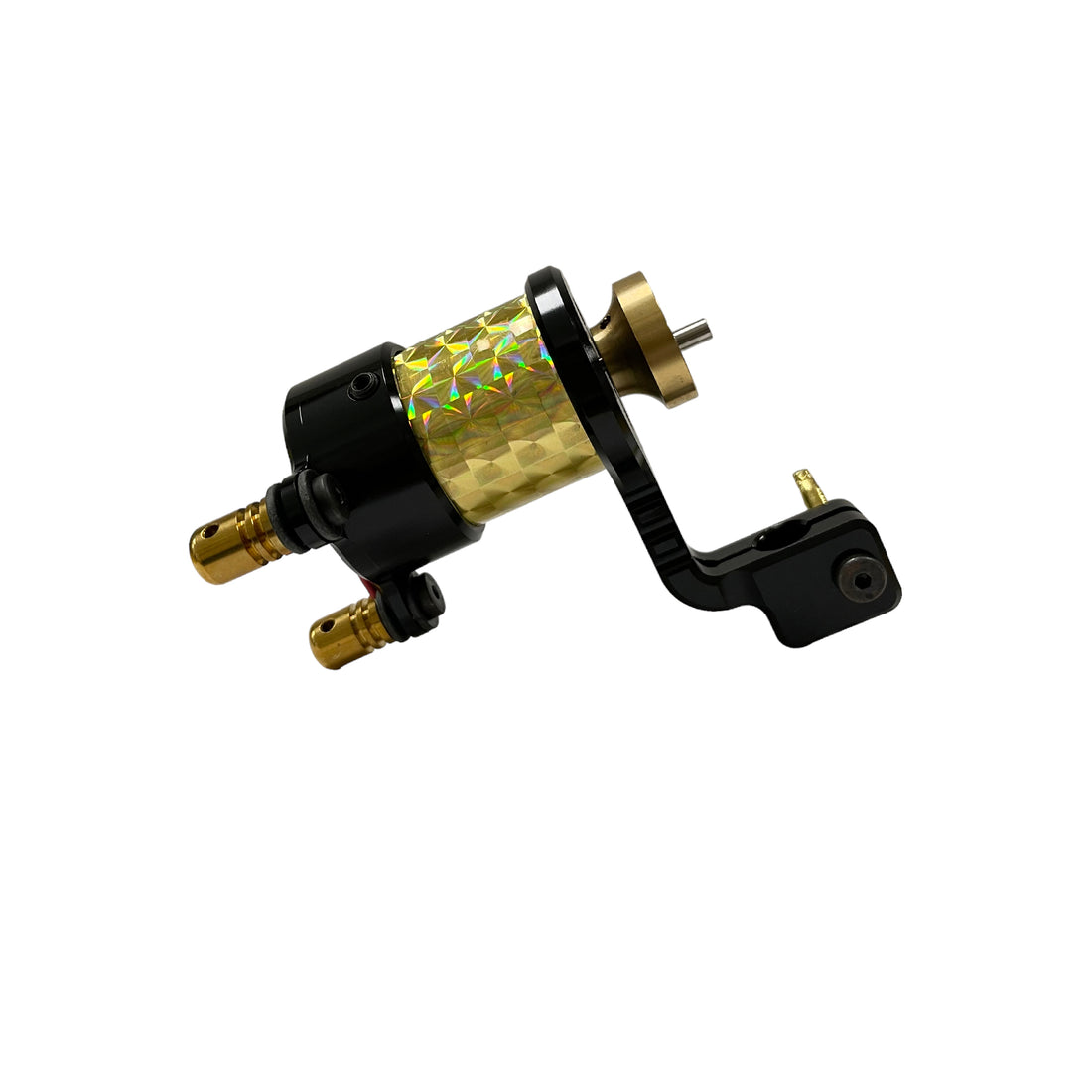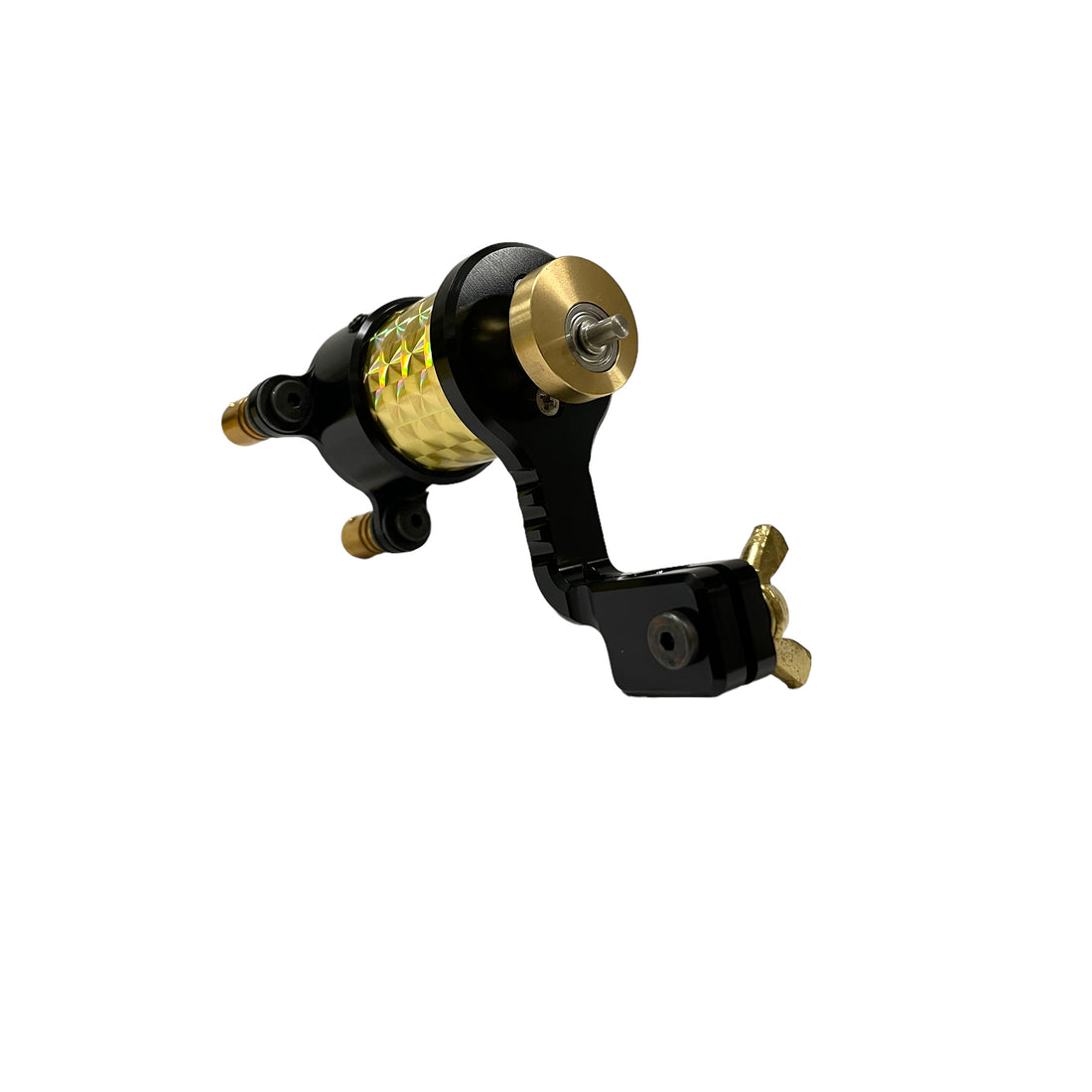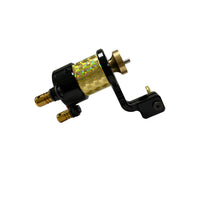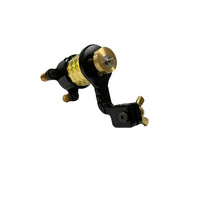 Mike Metaxa Deluxe Custom Rotary - Black / Gold
New Gen.3 DeLuxe Custom Rotary Tattoo Machine by Mike Metaxa. Even better than our previous classic rotary machines .High torque long life MABUCHI micro motor. Operates between 3-6 Volts. Super long stroke. This rotary machine can be used as liner or color / shader with any needle groupings, like 3 liner and up to 27 magnum. Excellent with the Cartridge needle systems. Silent and very powerful. A must for every serious tattooer's arsenal. Super solid and fast color packing, very consistent outlines, contour sculpting and smoothest gray wash. Great consistent run. The higher voltage you use, the stronger and harder it hits, unlike any other rotaries . You just have to find you special "sweet spot". That's what makes this rotary machine so unique.

Proudly Made in USA.